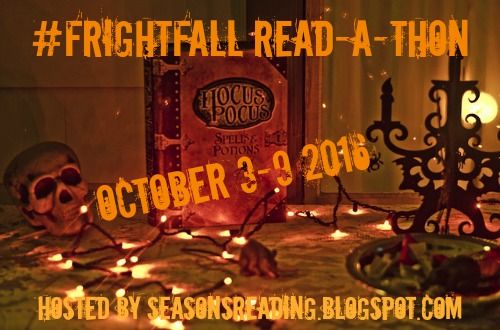 #Frightfall Read-a-Thon is over! I finished my scary book - "Forgotten Tales" by Edgar Allan Poe, a collection of short stories that were well-thought-out, a little scary and sometimes frightening to think about. They weren't the "jump out and get you" kind of scary, but I think they qualified for me.
I also made good progress on the other books I was reading: "Anne of Green Gables" by L. M. Montgomery (161 pages) and "The Nightingale" by Kristin Hannah (219 pages). "Anne of Green Gables" is the story of a lively young, red-haired orphan who is very intelligent and has an outstanding imagination. Compared to today's young adult novels, it is calm and some might say "ordinary," but I am enjoying it. A new movie adaptation is coming out on Thanksgiving Day. It is a frustrating decision whether to watch "Anne" or the first of the Gilmore Girls' reunion movies.
"The Nightingale" is one of those compelling reads. I didn't want to put it down even to craft this post. It is a great book and I promise I will review it when I am done.
Thank you to Michelle at Seasons of Reading for hosting this Read-a-thon. I read every morning, but this past week I read in the evening and sometimes even in the afternoon! Thank you!